GDPR Compliance
The app used for assuring the GDPR/CCPA/APPI/PIPEDA compliance of this site, collects your IP and the email address in order to process the data. For more check
Privacy Policy & Terms of Service
Data Rectification
You can use the link below to update your account data if it is not accurate.
Data Portability
You can use the links below to download all the data we store and use for a better experience in our store.
Access to Personal Data
You can use the link below to request a report which will contain all personal information that we store for you.
Right to be Forgotten
Use this option if you want to remove your personal and other data from our store. Keep in mind that this process will delete your account, so you will no longer be able to access or use it anymore.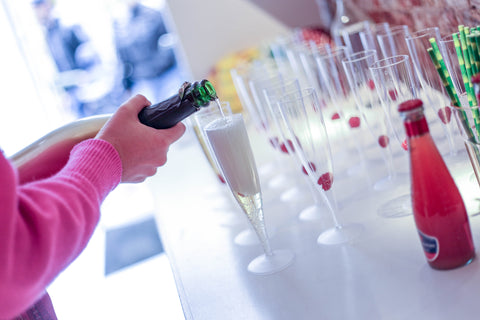 POP-UP STORE
el.résidu 1st anniversary is fact! Come and celebrate this milestone together @ Zeedijk 54 in Amsterdam
HOORAY! el.résidu 's 1-year anniversary!
On September 22, '23 it will be exactly one year ago that I launched el.résidu during a pop-up store in the Herenstraat in Amsterdam. To celebrate this milestone, I am organizing another pop-up event from September 22 to 24, this time at Zeedijk 54 in Amsterdam.

A lot have happened over the past year. The webshop went live in November last year, I participate in the Young Entrepreneurs Platform (YEP) during the Modefabriek in January '23, and I left for India in May to visit the suppliers and meet a few new ones. A special and educational journey that felt like treasure hunting in the shops full of vintage and ''deadstock'' fabrics. I also got the chance to see the authentic craftsmanship of making 'block prints' with stamps from wooden blocks.

Next to all the beauty that can be seen and found in India, there was also the other side. Such as the piles of waste on the side of the roads, or the harrowing stories of suppliers who unfortunately still often have to deal with unreliable clients and 'green washing'. For example, one of my partners (Saheli women) got into deep trouble when one of their customers denied a batch of caftan dresses. But by adjusting the design slightly and embellishing the fabric with a special technique - by using flowers and spices - I was able to include them in the new el.résidu collection.

In honor of the one-year anniversary, the unique and colorful items from the first collection - made from vintage saris - will be sold at special discounts during the event. Next to that, the latest designs will also be for sale, such as the colorful caftan dresses and other items including block prints and hand-woven ikat fabrics. After the event, these items will also be available in the el.résidu webshop.

From Friday 22 to Sunday 24 September, the doors at Zeedijk 54 are open from 10 a.m. to 6 p.m.
In addition, there will be free drinks on Friday for both invited guests and anyone who is curious about the collections and the special stories behind them from 4:00 PM to 8:00 PM.

See you then?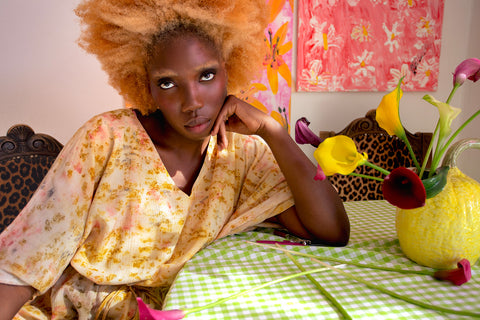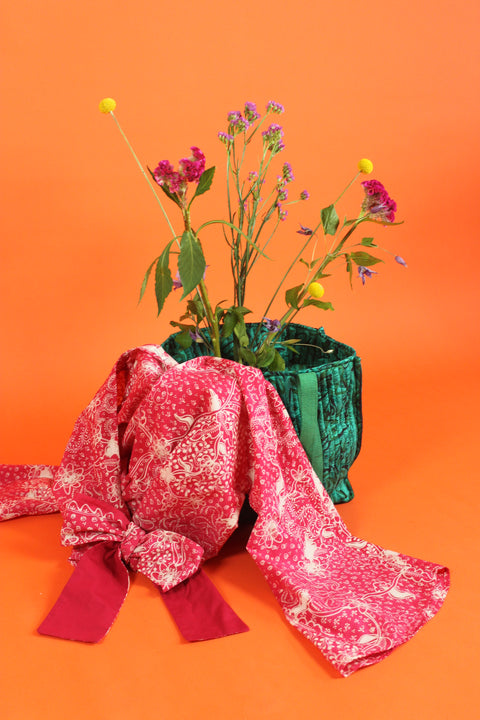 GUAVE x el.résidu
GUAVE and el.résidu are joining forces as we both share the same mission:

Slow down the pase of fashion and revalue the authentic craftsmanship

Looking for colorful, unique and bold pieces? Free welcome to step by at our POP-UP STORE at the Kloosterstraat 177 in Antwerp from the 1st till 6th of August 2023.

p.s check our socials for the opening hours

Read more
Guave (founded by Romee and Myrthe) and el.résidu are both brands based in Amsterdam and work in different ways, but find each other in the same mission: to make the (fashion) world a better and more conscious place.
From a background in fashion and textiles, where they saw that this industry was anything but fair and transparent, they decided to do things differently.

GUAVE is a slow fashion label that focuses on handmade Javanese batik from Indonesia in their designs. The unique batiks are made by talented batik makers in Java, and then translated into contemporary designs and custom made items. These are produced with a lot of love in their studio in Amsterdam. In this way they want to contribute to the preservation of this special craft, and to introduce it to as many people as possible.

Ella (founder of el.residu) only uses so-called 'dead stock' or vintage materials and gives them a second life by turning them into unique items. In this way, she wants to contribute to reducing the large mountain of textile waste that we are faced with worldwide. In addition, she shines her light on the makers in India so that each piece of clothing tells an ethical story and regains the value that clothing should have in her eyes.

Romée, Myrthe and Ella decided to join forces to take their mission to a new level – even across the Dutch border, to Antwerp. From the Kloosterstraat 177, the beautiful collections will be for sale from 01-08-23 to 06-08-23.

What you can expect is a true color party of the most beautiful Javanese batik fabrics from GUAVE and vintage saris and suzani fabrics from India from el.résidu.

''All three of us share a preference for the authentic crafts and history that can be found within the cultures of these two special Asian countries. Many techniques and designs can be found in the current fashion image, but it has completely lost its value. By going back to the origins and passing this on to our customers, we hope that this will create an awareness with which we can change the fashion industry, for the better! '' – Ella

Don't miss out! There is limited stock and each item is unique.

While enjoying a drink and a snack, you have time to admire and try on all the items. We are enthusiastically ready to inform and advise you, See you there?